Sound Design, Composition & Recordings for Film, TV, Radio, Games, CDs, Websites & just for fun...(in no particular order)
"Fashion Africana", Wabei Siyolwe, SoySos TuffSound Recording.
"Umoja", D'CuCKOO, RGB Records.
"D'CuCKOO", Aisle of Women Productions/D'Kayla Records.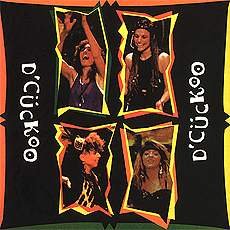 "No One Receiving"
"I love your recording of 'No One Receiving.' I think it's the best version anyone's ever done of one of my songs." - Brian Eno, August 1991
"Come Take My Hand", Tracy Blackman music.
RhythMix, Three Rivers, RhythMix Cultural Works. "ThreeRivers"

Like the Dust", Haunted by Waters CD, XDot25 Records.

"Song of the Sea", Sharon Knight, TranceJamRecords
"Children of the Last Forest" Raven 345S
"Soma Mestizo" Tuff Sound Recording
"Six Degrees of Freedom", award winning SGI Virtual Reality Documentary.
Earth Theater: Carnegie Science Center - Soundtrack for Creataceous Chaos.
CD-ROM soundtrack, Medio Multimedia "African Safari" CD.
Film soundtrack, 20th Century Fox documentary "The Making of the Abyss".
Game Soundtracks for SEGA Video games, "Captain Planet," "Little Mermaids".
TV soundtrack contributor CBS-TV "Peanuts Spring Training Charlie Brown".
Theme music for National Public Radio (NPR) syndicated shows "Software/Hard Talk with John Dvorak" and "Radio: The Marimba".
Theme music for Calendar Public Service Announcements KPIX-TV, CBS-Affiliate in SF.
Voice-over: CD-ROM production assistance for Computer Life Magazine.
CD-ROM Quicktime video/audio post-production for Random House Multimedia.
"Behold" Linda Hirschhorn and Vocolot, Oyster Albums
"Selections from Marcia Falk's Blessings in Song", Linda Hirschhorn and Fran Avni, Half Note Productions
Fran Avni Children's Songs
"Your Grace", Colin McGrath
D'CuCKOO with Brian Eno, Willie Green & Tony Hall of the Neville Brothers at Hyde Street Studios, SF - Thanks to Joe Pino for sending along "Stiff" which he found as the only public evidence of these sessions...